This download section is provided as a courtesy to our customers and visitors, we only recommend these tools USE AT YOUR OWN RISK. Downloading and/or using the programs offered in this section you agree to hold CSR Computers and it owners and operators harmless.
NOTICE! The download or links listed below contains free and/or trial software, and is not the property of CSR Computers we do not hold any claims or rights to these programs. For support on each program please refer to the program documentation.
---
Antivirus Software
AVG Free Antivirus is a solid package with a good range of features: an antivirus engine, email scanner, identity theft protection, and LinkScanner Surf-Shield to keep you safe online.
At first glance this makes the program seem more complex, as there are lots of tiles, buttons and menu entries. Smart interface design means you can carry out most common actions in a click or two, though, so you'll soon feel at home. Website


AVAST 2013 Free Version:
Anti-spyware built-in
Web Shield
Anti-rootkit built-in
Automatic updates
Strong self-protection
Virus Chest
Antivirus kernel
System integration
Simple User Interface
Integrated Virus Cleaner
Resident protection
Support for 64-bit Windows
P2P and IM Shields
Internationalization
Network Shield
Looking to compete with both paid and free security suites, Avast wants to create a unified approach to your computer security. Long gone are the days of the quirky interface. Avast is accessible and robust, with an impressive list of free features and strong, though hardly stellar, performance benchmarks. Website



Panda Cloud Antivirus Free:
Small and simple, Panda Cloud Antivirus is a lightweight tool which provides free real-time antivirus protection, and can be used alongside many other security tools without problems.
It's the free version of a commercial product, and so has a few missing features. The Pro edition helps to protect you at public wifi networks, for instance, while its "USB Vaccine" function reduces the risk of malware infecting a USB drive. Website
ZoneAlarm Free Antivirus + Firewall:
The program does provide plenty of functionality, though, with a capable, AV-Test-certified antivirus engine, an easy-to-use firewall and some browsing protection. It does its best to keep things simple. Open the Preferences dialog, say, and you'll find only 10 buttons and settings (and most of those you'll never need to use).
The database update means it wouldn't be our first choice, but if you're a fan of ZoneAlarm, or just want a firewall and antivirus tool from the same company, this could be a good choice. Website
Avira Free Antivirus:
Avira Free Antivirus provides two main areas of protection.
A strong antivirus engine (rated highly by independent labs for its file detection rates) constantly monitors your PC, looking for and eliminating threats.
If you choose to install the Avira toolbar then you also get some web tools (an antiphishing tool, ad blocker, social networking protection), although this also replaces your default search engine with an Avira page. Website

Bitdefender Antivirus Free:
Bitdefender's antivirus engine is one of the best around, and a favourite of the independent testing labs, so getting a free version sounds very appealing indeed.
The program is ultra-compact, downloading and installing in less than a minute on our test PC (although it does demand removal of any incompatible products first). A very basic interface then provides effective on-demand and automatic scanning, real-time antivirus and antiphishing protection. Website
---
Spyware & Malware Removal Software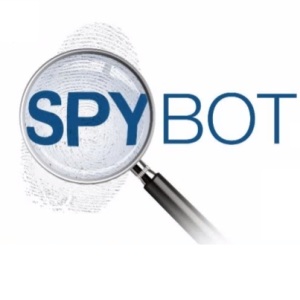 Spybot - Search & Destroy:
Spybot - Search & Destroy® is still free for private use but now we also have more advanced products for our home users that include anti virus protection. With our new range of products users can remove annoying startup programs, securely delete files to ensure confidentiality or backup up important registry settings.
For home users who want spyware protection for their own or their families Windows based Personal Computers and do not need additional antivirus protection.
Users manually look after own updating.
Can be upgraded to the 'Home Edition' if required. Webite

SUPERAntiSpyware:
SUPERAntiSpyware Free Edition is 100% Free and will detect and remove thousands of Spyware, Adware, Malware, Trojans, KeyLoggers, Dialers, Hi-Jackers, and Worms. SUPERAntiSpyware features many unique and powerful technologies and removes spyware threats that other applications fail to remove.

SUPERAntiSpyware Free Edition does not include real-time blocking or scheduled scanning. Website


Malwarebytes Anti-Malware Free:
Malwarebytes Anti-Malware Free utilizes Malwarebytes powerful technology to detect and remove all traces of malware including worms, trojans, rootkits, rogues, dialers, spyware and more. Website
Advanced Malware Detection and Removal
Industry Proven Clean-up Technologies Eradicate Existing Malware Infections
Rapid Response Malware Database and Heuristics Updates
Access to our Expert Community and Knowledgeable Support Team (Email/Forums)
Chameleon Technology Gets Malwarebytes Running on Infected Systems
Multi-Language Support (currently 35 and counting!)
Real-Time Active Malware Prevention Engine Blocks Known Threats
Heuristic Protection Prevents New Zero Day Malware Infections
Malicious Website Protection Blocks Access to Known and Zero Day Malicious Web Content
Automatic Priority Updates and Scheduled Scanning
Blazing Fast Flash Scans


Spywareblaster:
Why SpywareBlaster? Spyware, adware, browser hijackers, and dialers are some of the most annoying and pervasive threats on the Internet today. By simply browsing a web page, you could find your computer to be the brand-new host of one of these unwanted fiends!

Multi-Angle Protection
Prevent the installation of ActiveX-based spyware and other potentially unwanted programs.
Block spying / tracking via cookies.
Restrict the actions of potentially unwanted or dangerous web sites.
No-Nonsense Security SpywareBlaster can help keep your system secure, without interfering with the "good side" of the web. And unlike other programs, SpywareBlaster does not have to remain running in the background. It works alongside the programs you have to help secure your system. Website
---
Security Tools
Microsoft Security Essentials 4.0 free PC security software:
Use Microsoft Security Essentials to help guard against viruses, spyware, and other malicious software. It provides real-time protection for your home or small business PCs.
Microsoft Security Essentials is free* and we designed it to be simple to install and easy to use. It runs quietly and efficiently in the background so you don't have to worry about interruptions or making updates.
Key Features
Comprehensive malware protection
Supports Windows 7, Windows Vista, and Windows XP
Available in 33 languages
Simple, free* download
Protects you quietly in the background
Automatic updates
Need security for your business?
Microsoft Security Essentials is available for small businesses with up to 10 PCs. If your business has more than 10 PCs, you can help protect them with Microsoft System Center 2012 Endpoint Protection .
Microsoft Security Essentials is free to Windows 7, Vista and XP Website
Registry Cleaner
CCleaner: This is the number-one tool for cleaning your Windows PC. It protects your privacy online and makes your computer faster and more secure. Easy to use and a small, fast download.
Cleans all areas of your Computer
Internet Explorer
Temporary files, history, cookies, Autocomplete form history, index.dat.
Firefox
Temporary files, history, cookies, download history, form history.
Google Chrome
Temporary files, history, cookies, download history, form history.
Opera
Temporary files, history, cookies.
Safari
Temporary files, history, cookies, form history.
Windows
Recycle Bin, Recent Documents, Temporary files and Log files.
Registry Cleaner
Advanced features to remove unused and old registry entries.
System Requirements Runs on Microsoft Windows 8, 7, Vista and XP. Including both 32-bit and 64-bit versions. Website
JetClean:This is a free registry cleaner by BlueSprig, isn't one I see mentioned a lot but I found it to be very well done.
The JetClean registry cleaner supports both 32-bit and 64-bit versions of Windows 8, Windows 7, Windows Vista, Windows XP, and Windows 2000.
JetClean scanned the entire registry in just a few seconds and has a well designed interface.
There were three things I didn't like about JetClean. One: It isn't available in a portable version. Two: The number of cookies that JetClean considers keepable, by default, is a bit excessive. Three: It tries to install a toolbar, but you can decline it during installation. Website
Wise Registry Cleaner: This software can locate and correct problems in the Windows registry, such as missing references to shared DLLs, unused registration entries for file extensions, and missing referenced application paths. Wise Registry Cleaner can also mark the registry items which are safe to remove as well as those which are not advisable to remove.
And it will automatically back up the deleted registry. It supports a manual backup for the whole registry before running operations. In essence, this product is safer than other registry tools. Wise Registry Cleaner also allows users to delete system restore points. Website
Auslogics Registry Cleaner: This PC registry cleaner software will clean up your Windows registry from obsolete entries and fix registry errors to make your system running more stably and smoothly.
But for even higher performance gain, try our optimization utility - Auslogics BoostSpeed. It will scan your system for free, giving you a complete report on problems that affect your PC's performance: Website